How much does it cost to build a mobile application? What factors go into determining this cost? Is it possible to determine the cost upfront, or does it fluctuate based on different variables? These thought-provoking questions often baffle those who are embarking on a mobile app development project, be it an individual, a startup or a well-established enterprise. Understanding the cost estimates of mobile app development is crucial from both a planning and a budgetary point of view.
The main issue here is the ambiguity and complexity surrounding mobile app development costs. A report by Clutch (2017) indicated that the cost for mobile app development ranges from $30,000 to $700,000, with a median cost of $170,000. Meanwhile, Outsystems Survey (2018) stated that around 80% of mobile apps take over three months to develop, with 40% of them exceeding six months. The vast range in cost and development time indicates a clear problem. The lack of a standard pricing model and the variability based on several factors often creates confusion and uncertainty. This rapidly evolving field urgently needs a streamlined way of costing.
In this article, you will obtain comprehensive insights into the dynamics of mobile app development cost estimation. We will delve deeply into understanding the primary constituents of cost, which includes ideation, design, development, and testing. We will also explore the influence of different factors such as platform choice, app complexity, location of development team and more.
You will also be privy to expert advice and best practices when planning for mobile app development cost, based on industry standards and successful case studies. Our intent is to equip you with knowledge that will ensure informed budgetary decisions for your mobile app development endeavors. Buckle up for a journey into the world of app cost analysis!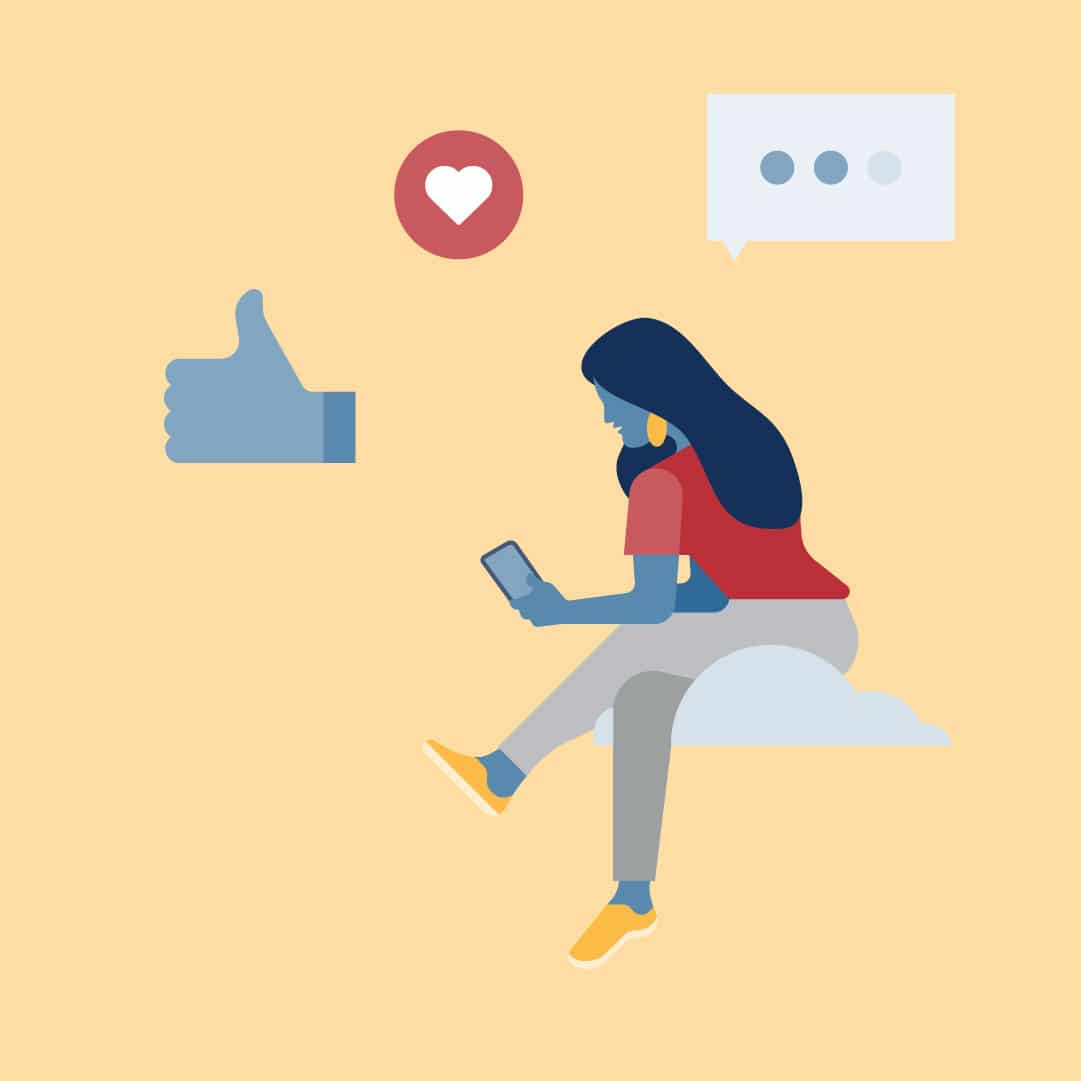 Understanding Key Definitions in Mobile App Development Cost Estimates
Mobile App Development Cost Estimates refer to the rough approximation of the total cost of creating a mobile application. This calculation considers elements such as design, coding, testing, and launching the app. It's a critical phase in mobile app development as it helps identify the resources required for the project.

Design cost encompasses the visual and interactive elements of the app, including graphics, user interface and user experience.

Coding is writing the code that runs the app, which is the most time-consuming and complex part, and it usually accounts for the largest part of development costs.

Testing involves checking the application for bugs or issues before it goes live, ensuring smooth functioning.

Finally, Launching the application refers to submitting the app to app stores and initiating app marketing campaigns.
Unmasking the Intricacies: The Role of Different Factors in Mobile App Development Cost Estimates
Understanding the Components of App Development Cost
Mobile app development costs are akin to a puzzle, assembled by including varied cost-dictating factors. One of the key influences on cost is the complexity of the app. A basic application with simple features is cheaper to develop when compared to sophisticated apps requiring advanced features such as Artificial Intelligence, Virtual Reality, or highly secure payment gateways.
The type of app platform – Android, iOS or cross-platform – can also significantly impact the overall development cost. Usually, iOS applications are quicker to develop and thus, less expensive than Android. However, cross-platform development tools like React Native or Flutter can strikingly reduce the costs by allowing a single codebase to work on multiple platforms.
Role of Geographical Location and Size of the Development Team
Geographical location plays a vital role in estimating the cost of a mobile application. Hourly rates for app development vary considerably across the globe. Developers in North America and Western Europe tend to charge the highest, while those in India or Eastern Europe provide more cost-effective solutions.
The size and experience of the development team also contribute to the cost. A larger team consisting of project managers, UX/UI designers, developers, QA engineers and other specialists will fast-track the development process but will also heighten its cost. However, a more experienced team, though pricier, can help prevent costly mistakes and deliver a high-quality application.
App complexity and platform: Simple apps are cheaper to develop compared to complex apps. iOS apps are less expensive than Android apps due to quicker development times, though this can be mitigated with cross-platform tools.
Geographical location: Development costs can vary greatly between regions. Western countries tend to charge more than Eastern ones.
Team size and experience: Larger and more experienced teams raise the cost of development but can help avoid costly errors and deliver a superior final product.
Ultimately, the final cost of developing a mobile application is a product of various interconnected factors. Discerning these factors offers a clear understanding and helps in better strategic planning for businesses trying to mark their presence in the mobile application ecosystem.
Mobile App Development Costs: A Deep Dive into the Impact of App Complexity and Features
Unpacking App Complexity and its Impact on Cost
Ever wondered why certain mobile applications demand a higher development cost than others? The underlying principle often revolves around app complexity. App complexity is multilayered, encompassing elements such as design intricacy, the number of features, and the technology stack used. At the heart of it, it finds its foundation in the functionality the developers aim to impart to the application. Developing an app with simple features and functionality is relatively cheap; their straightforward and uncomplex nature requires less development time and fewer resources. However, an application that at its core has more complicated features and functionality demands a more significant investment. Why? Such APIs call for more sophisticated design thinking and more complex technology stacks. As a result, the development duration stretches, increasing the number of development hours and hence the cost in proportion.
Addressing the Cost Implication of Application Features
The second primary determinant of app development cost is the range and kind of features an application houses. The inclusion of more advanced features such as geolocation, third-party integrations, and complex backend development further escalades the cost. It's a simple correlation – the more sophisticated the features, the higher the development costs. That being said, it's critical to ensure that the additional features provide value to end-users and aren't just driving up costs unnecessarily. Bearing in mind the financial constraints, it may sometimes be wise to start with an MVP – Minimum Viable Product. It streamlines the primary features and offers a version of the product that aligns with the budget at hand.
Emerging Successful with Cost-Efficient Practices
Examining industry leaders' strategies reveals several best practices when it comes to cost-efficient mobile app development. The key to success begins with thorough market research to discern the app's core purpose and align functionalities and features with user expectations. This approach ensures that subsequent costs incurred during the development process are warranted and crucial for the app's market success. Another influential practice is the agile development method. It involves breaking down the development process into smaller parts – the cost for each part is calculated separately, paving the way for better cost management. To encapsulate, it's about finding the balance between creating a prime user experience, one that requires advanced features and functionality, and managing development costs – determining a roadmap that progresses from simpler versions and scales up, based on user feedback and the available budget.
Why Does Your Wallet Tremble? Unearthing the Hidden Costs in Mobile App Development Estimates.
Understanding the Hidden Costs
Is the mobile app development cost estimate you have been provided with the actual cost you will incur? This is a thought-provoking question every business owner should be asking before investing in app development. The key idea here is understanding the concept of 'hidden costs' – the costs which are not factored in during the initial estimate provided to you but which arise during the development process due to unforeseen requirements or challenges. For instance, a need to integrate third-party services, app store charges, and post-launch support all add to the total cost. These extra costs can significantly inflate your spending from the original estimate.
Piercing through the Cost Estimate Veil
The main issue is that businesses often overlook these hidden costs while planning for app development and hence end up overspending. It's also important to recognize that due to the complex and dynamic nature of app development, it's nearly impossible to provide an accurate estimate that includes every single cost. However, companies providing the service should make it a point to disclose the possibility of additional charges that could occur during the development process. In doing so, they can help clients prepare better and plan their budgets more accurately.
Strategies to Minify the Aftermath of Hidden Costs
Creating a buffer in the budget for potential unexpected costs is one of the best practices to tackle this issue. Businesses should also develop a strong understanding of the app development process which will empower them to foresee and plan ahead for hidden costs. Working with experienced app developers who have a track record of transparent pricing can reduce the risk of encountering hidden costs. Moreover, opting for a detailed contract which clearly outlines the costs of additional services can keep one guarded against unexpected charges. Maintaining open and regular communication with the app developers throughout the process can also ensure any potential hidden costs are addressed promptly, reducing the impact on the overall budget.
Conclusion
Have you ever wondered what goes into the financial equations when it comes to creating mobile applications? The intricate process of developing an app goes beyond just coding. Developers take into account various factors such as complexity, the platforms on which the app will be launched, the design, back-end infrastructure, app administration, testing, and deployment. Also, the cost is highly dependent on whether the app is a basic, moderate, or high functionality one. Not to forget, location plays a pivotal role, the development cost varies from region to region. There is no deniable fact that understanding the costestimation beforehand helps you to plan your budget effectively and negate any financial blunders in this digital paradigm.
Are you intrigued by the world of mobile application development and want to stay updated on the latest trends and insights? We encourage you to continue visiting our blog regularly. We share a wealth of information on this topic with our readers, providing valuable insights into the world of technology. Each entry in our blog is a step towards enhancing your knowledge and understanding of the technological world. The data you gain could be the key to making your next big move in the tech industry. We hope to see you often and look forward to your participation in our discussions.
And what about new releases, updates, and insightful articles? We promise you won't miss out! With our regular blog posts, we'll keep you updated on everything from the latest app development trends to industry secrets and ground-breaking technologies. The insight we glean from our deep experience and wide network allows us to provide you with the most authentic and comprehensive information about app development. So, stay tuned for more exciting topics covering a wide range of tech-related subjects. Remember, it's not just about being part of the tech world, it's about being aware, up-to-date, and on top of it.
F.A.Q.
1. What factors influence the cost of mobile app development?
The cost of a mobile app development is influenced by several factors such as complexity of the app, platform choice (iOS, Android, or both), and the location and rate of the development team. Furthermore, the robustness of the design, number of features and any third-party integrations can also impact the development cost.

2. How does the complexity of the app affect the development cost?
Complexity is determined by the number of features, customizations, and interaction points within the app. More complex apps necessitate more hours of work from designers, developers, and testers, thereby increasing the overall app development cost.

3. How is the location of the app development team relevant to the cost?
The cost of mobile app development can significantly vary depending on the location of the development team due to varying living costs. For instance, hiring developers from North America or Western Europe may be more expensive than hiring from South Asia or Eastern Europe.

4. Does the choice of platform affect the app development cost?
Yes, the choice of platform does impact the cost. Developing for both iOS and Android platforms simultaneously increases the app development time and cost. Native apps, i.e., those developed specifically for one platform, are usually more costly than hybrid ones.

5. Are there additional costs to consider after an app is developed?
Yes, after app development, various ongoing costs can contribute to the total expense. These can include maintenance costs, update costs, server costs, and marketing expenses to promote your app.