How expensive is it to develop a mobile application? What factors influence the cost? Is it a worthwhile investment? These are common questions many businesses find themselves grappling with as they contemplate venturing into app development. It's no secret that mobile apps have become integral components of the modern business landscape. However, understanding the cost implications is often a conundrum for many.
Indeed, according to a Clutch survey, the median cost of developing an app ranges between $37,913 and $171,450. However, this data is sparsely detailed and subjected to a myriad of variables, leading to ambiguities. A report from GoodFirms shows that the cost of an app can even spiral to more than half a million dollars. As disconcerting as these figures might be, they underscore the problem of gauging the precise cost of developing an application. Solving this predicament requires a more nuanced approach that takes into consideration distinct aspects such as app features, design complexity, and the geographical location of the developers.
In this article, you will learn about the eclectic factors that influence the pricing of an app. More importantly, we shall delve into why it is critical for businesses to understand these factors to avoid unnecessary financial surprises along their app development journey.
Essentially, our main objective is to provide you with not just theoretical understanding but also practical insights into the cost of making an app. Buckle up for a wealth of knowledge on app features costs, design complexity costs, developer rates, and how they ultimately determine the total cost of making an app.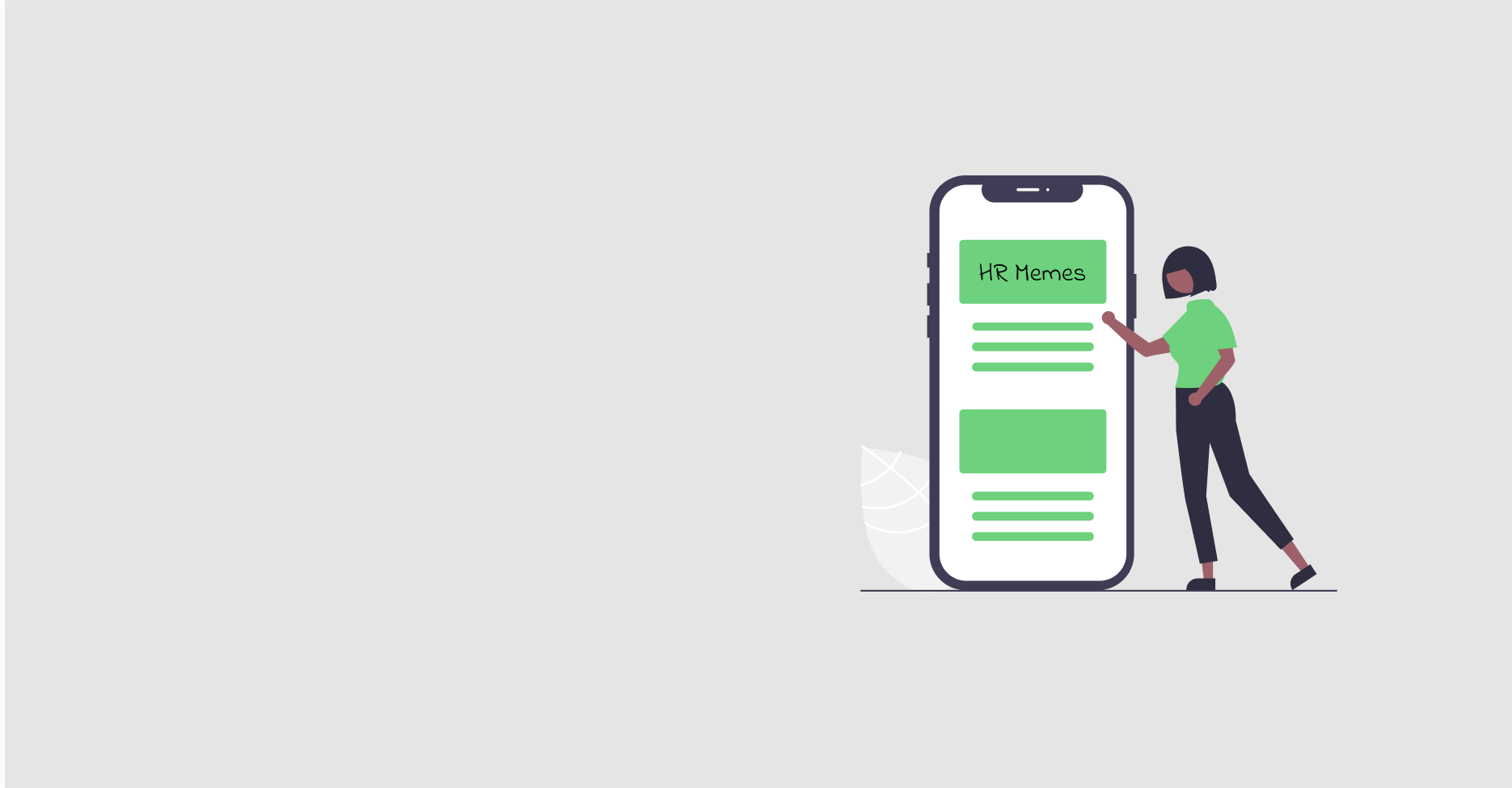 Understanding Definitions Related to Cost of Making a Mobile App
Creating a mobile application involves numerous variables and steps that affect the total cost. Let's reveal key definitions:

App Development: This is the process of creating a mobile application from start to finish. It usually involves creating a concept, designing user interfaces, writing code, testing, and finally releasing the app to the market. Rates for developers vary based on their experience, location, and the complexity of the app.

User Interface (UI) Design: This is the visual design and usability of the app. The better the UI, the more engaging the app can be for users, potentially leading to higher costs.

Backend Development: This refers to the server-side of app development. It's what enables the app to work: data storage, user-authorization, server hosting, etc. Backend development can significantly impact the cost.
Demystifying the Costs: The Intricacies of Mobile App Creation Expenses
Determining the Scope: Factors that Influence the Cost
Building a mobile app isn't a one-size-fits-all situation, as the cost varies widely based on multiple factors. One of these factors is the scope of the project. A simple, basic app will cost less than a sophisticated one with advanced features and functionalities.
The platform also plays a substantial role, with development for iOS typically being slightly more expensive than for Android, due to the complexity and stringent Apple Store acceptance criteria. Finally, the location of the development team impacts the rate, with North America having the highest rates while rates in Asia are much lower.
The scope of the project
The chosen platform
The geographical location of the developers
The design of the app, too, can significantly raise the cost. A custom, visually stunning app design costs more than a templated, minimalistic one. Additionally, back-end infrastructure, such as server setup and database management, adds to the figure. Lastly, updates and maintenance after releasing the app shouldn't be ignored as they also form part of the overall cost.
Price Breakdown: The Cost Components
The typical cost of creating a mobile app is often divided into several components.
Firstly, planning and project management make up around 10% to 15% of the total cost. This includes compiling the app's requirements, conducting research, creating wireframes, and planning the roadmap.
User Interface (UI) and User Experience (UX) design typically contributes approximately 15% to 20% of the cost. The UI brings the app to life visually, while UX design ensures that users can navigate the app effortlessly.
Next comes the actual development phase, taking up the majority of the budget, around 40% to 60% of the total cost. Again, this can vary depending on the complexity and features of the app.
Lastly, testing and quality assurance comprise around 10% to 15% of the budget. This phase is crucial to ensure the app is user-friendly, bug-free, and secure.
In summary, each mobile app project has a different cost structure, depending on various factors and the distribution of the budget to different components. It is crucial to keep all these aspects in mind in order to effectively unlock the mystery behind the cost of creating a mobile app.
Breaking Your Piggy Bank or a Smart Investment: The Real Story behind Mobile App Development Costs
Is Your Smartphone Application a Luxury or a Basic Necessity?
Why is it that some brilliant app ideas fail to germinate due to budget constraints while others seem to emerge from seemingly thin budgets? The answer is not always deeply rooted in ones pockets, but often in understanding the cost dynamics involved in crafting a mobile application.
Fundamentally, the expenditure incurred in creating a mobile app revolves around a gamut of factors such as the app's concept, complexity, features, design, platform, and development time. Traditionally, mobile apps can be built either from scratch or using prebuilt templates. While the former demands hefty financial commitment, it offers better customization and unique appeal; the latter, on the contrary, proves to be more budget-friendly with faster turnaround time but limited customizability. This dilemma often leaves potential app owners in a quandary on the best approach to take, eventually impacting the cost of app development.
Undressing the Cost Factor – A Real Conundrum
Typically, most app creators are stuck between the need for a unique, feature-rich app and a tightening budget. On one hand, an app with all the bells and whistles promises higher user engagement, hence increased potential for revenue generation. On the other hand, a simpler version of the app may not capture the intended audience's attention as effectively, but it often fits perfectly within a tighter budget. This fundamental problem often leaves many stuck in the maze of app cost analysis.
This complication is further compounded by the amount of time and resources you're willing to invest in your app. For instance, you may decide to go the affordable route and create an app within a short time frame or choose to splurge a bit more, taking time to perfect your app with all the necessary features. Either way, cost consideration remains a major challenge for app makers globally.
Ingenious Approaches and Leading Practices in the Industry
For many, the development of a mobile app may seem like a steep uphill battle, but it doesn't have to be. Many successful app makers have managed to bypass the burden of cost by finding a middle ground.
Consider the approach taken by Instagram. Starting as a simple photo-sharing app, Instagram invested in its core feature, the photo-sharing interface, ensuring it was flawless. As time progressed and revenue started flowing in, they added features such as 'Stories', filters, and shopping integration, thus continuously improving their product. This iterative methodology meant that they could launch their app at an affordable cost.
Another often ignored but effective approach is the adoption of cross-platform app development tools like Flutter or React Native. Such tools allow developers to write code once and deploy it across multiple platforms (Android, iOS), saving immensely on cost and time. By leveraging these strategies, app creators can navigate the development maze without blowing their budgets.
The Total Toll on Your Wallet: Unraveling Hidden Costs in Mobile App Development
Diving Deep into the Labyrinth of Application Development Costs
Are you aware that the total expense of creating your ideal mobile app extends far beyond the initial price your developer quotes? Indeed, it's critical to understand that app development is not a one-time expenditure, but rather an ongoing financial commitment that encompasses design, development, maintenance, marketing, and even regular updates to stay current with technological advancements and user behavior trends.
The bulk of the budget goes into design and development, which includes the user interface, user experience, and functionality of the app. The price fluctuates greatly depending on the complexity and uniqueness of the design and features. In addition, different platforms like Android and iOS may require separate coding and thus escalate the costs.
Secondly, maintenance is a frequently overlooked factor that can accumulate significant costs. Apps require regular monitoring to identify and fix bugs, and to ensure optimal performance. Additionally, as user needs evolve, new features may need to be developed and old ones improved, incurring further expense.
The Unpredicted Expense Blizzard: Issues That Surge Expenses
A common miscalculation is the failure to anticipate the substantial costs of marketing. The app market is highly crowded, and without a strong and well-executed marketing strategy, even an exceptionally well-developed app may fail to reach its target audience. Consequently, not budgeting for marketing can be a critical oversight. This expense can vary widely depending on the size of the audience, the marketing channel, and the length and intensity of the campaign.
The other major pitfall is not factoring in the costs of regular updates. Just like any other software, mobile apps require updates to fix bugs, improve security, and add new features, each of which carries its own costs. More often than not, the need for updates will not be a one-off event, but an ongoing requirement that contributes to continuous expenditure.
Planning Ahead: Minimizing Unseen App Development Expenditures
There are several strategies to tackle these hidden costs. Firstly, a well-researched, exhaustive project scope can help anticipate design, development, and maintenance costs. The goal is to envision the end product as accurately as possible, identify obstacles, and predict resources needed to overcome them.
When it comes to marketing, proper research can help predict the necessary budget. With professional guidance, you can identify the most effective marketing channels for your target audience and allocate resources wisely.
For updates, having an experienced and competent app developer onboard from the onset could minimize the likelihood of bugs and frequent updates. However, it's always wise to keep a separate contingency budget for unexpected expenses.
By being aware of these hidden costs and planning ahead, you can not only keep your financial stability intact but also ensure the ongoing success of your dream mobile app. The key lies in anticipating these challenges and being prepared to tackle them effectively.
Conclusion
Given the complexities of mobile app development, is it really surprising that the costs can vary to such an extent? The technology, design, and functionality involved require expertise and time, hence influencing the final price. It's essential to conduct thorough market research, have a clear understanding of the desired target audience, and identify the unique selling proposition of the app. All these factors will help plan a budget for app development without losing sight of the quality. Furthermore, investing in a well-made app is far more profitable in the long run than a lower quality one.
We appreciate your keen interest in our blog and would encourage you to stay in touch. Our blog regularly features cutting-edge, enlightening posts on a wide array of subjects including the cost of making a mobile app. By following us, you stay abreast of the latest trends in app development, gain insights from industry leaders, and stay updated on various other related topics that can help you make informed decisions about your app development process.
Looking ahead, we have an exciting line-up of articles to demystify the process of app development for our readers. Features such as user experience design, the impact of emerging technologies like AI, and much more. So, gear up for these insightful releases and make sure you don't miss out on any essential information that could help you optimise your app-making journey. It is essential to remember that success in mobile app creation isn't solely about cutting costs, but finding a balance between quality, cost-effectiveness, and market need.
F.A.Q.
1. What are the factors that determine the cost of creating a mobile app?
The cost of creating a mobile app primarily depends on factors like the complexity of the app, the number of features it includes, and whether it is developed for iOS, Android, or both. Additionally, the geographic location of your developers and whether they are freelancers or part of a development company also plays a pivotal role in determining the cost.
2. Is there a difference in cost between making an app for iOS and Android?
Generally, the development cost for iOS and Android apps is closely related due to the similar amount of effort and time required. However, some variables can affect the cost, such as the specific tools or software used for development on each platform.
3. How much can it cost to add advanced features to a mobile app?
Including advanced features or functionalities like in-app purchases, third-party integrations, AI, VR, etc., can significantly increase the cost of your mobile app. The exact amount is hard to estimate without knowing the particular features you want to add since each feature comes with its specific development challenges and requirements.
4. Can a mobile app be made on a small budget?
A mobile app can indeed be developed on a small budget, especially if it has a simple design, minimal features, and is designed for a single platform. However, it's important to remember that the quality of an app plays a key role in user engagement and satisfaction, which might affect its success if compromised due to budget constraints.
5. How can I estimate the time and cost to develop my mobile app?
You can estimate the time and cost for your app by identifying your specific requirements including platform, features, and complexity and then consulting with a professional app development firm or freelancer to get a quote. There are also some online calculators that can provide a rough estimate based on your input.