What does it take to create a professional app? How much does it cost to bring your ideas to fruition? Is cost a definitive factor determining the success of an application? These thought-provoking questions surround the topic of app development, a dynamic field that marries creativity and technology under one umbrella.
It is evident from a study by Clutch, which states the median cost of mobile app development ranges from $37,913 to $171,450, that cost factors can be formidable obstacles for many businesses and entrepreneurs. Moreover, a GoodFirms survey confirms that building a complex and feature-rich app can cost up to $138,000 to $240,000. However, if developed properly, apps can open doors for a brand new digital experience and new revenue streams. Hence, there is a clear call for a better understanding and strategizing of the app development cost which would be driven by a need to achieve a balance between innovation, quality, and budget.
In this article, you will receive an in-depth insight into the various costs associated with the development of a professional app. We'll discuss factors that impact your budget, such as complexity, platform, design, development team, geographic location, and even post-launch support. Moreover, we would explore ways in which you can mitigate these costs without compromising on the end product quality or user experience.
This comprehensive guide goes a long way in demystifying the cost aspect of app development. Here, you'll learn not just how to budget for your app, but also understand how every dollar spent contributes to making your app richer, more engaging and more successful. So you can make the most informed decision when it comes to bringing your app idea to life.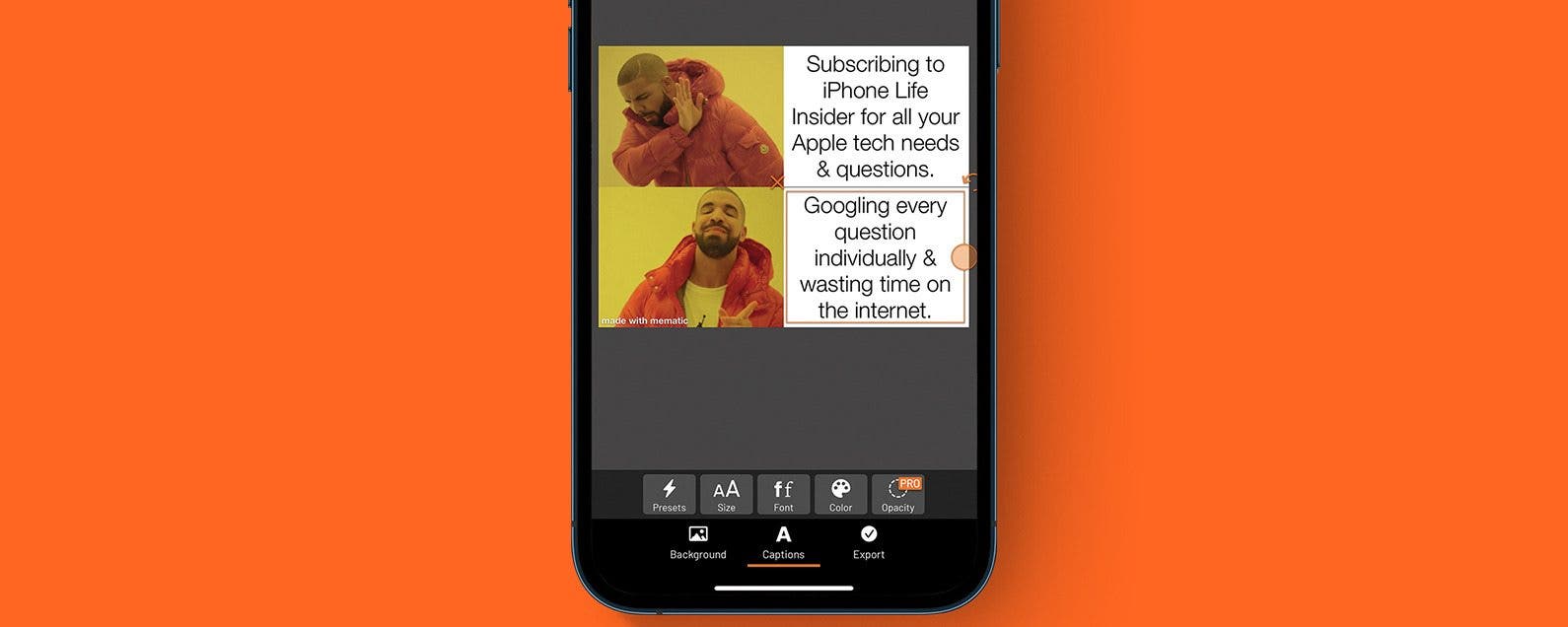 Definitions of Costs Involved in Professional App Development
The costs involved in developing a professional app essentially boil down into three common elements. First, the design and planning phase, which includes sketching out the details and functionalities of the app. It varies with the complexity and exclusivity of the design.
Next, the development phase, this is where the bulk of the work gets done, such as coding and testing. The complexity and platform choice (iOS or Android) will determine the cost.
Lastly, there's the maintenance cost, needed for regular updates, fixing bugs, and adding new features. Depending on the service provider, fees could be monthly or yearly.
Unmasking the Real Cost of Developing a Professional App: Get the Inside Scoop
Unveiling the Financial Spectrum of App Development
Defining the cost of app development is similar to defining how long a piece of roap is – the answer is, it depends. The cost to develop a professional app can vary broadly based on multiple factors. This ranges anywhere from $20,000 to well over $500,000 for a highly complex app with custom-built features and technological aspects.
At the simplest level, a basic app with pre-defined features could be built off-the-shelf for a few thousand dollars. Imagine an app similar to a digital business card. It has one main purpose, some small features to support that — perhaps contact syncing, an about page, and a bio. A modest budget for this would be roughly $10,000.
Primordial Factors That Influence App Development Costs
Design Complexity: A professional UX/UI design for an app can cost between $2,000 to $35,000. How much an app developer charges for the design usually depends on how complex it is, which can quickly escalate the cost.
App Functionality and Features: The number and complexity of app features are significant cost drivers. The time it takes to develop these features directly correlates with the cost, thus, more features or complex functionalities would mean higher costs.
Maintenance: This is often overlooked when calculating app costs. According to experts, the maintenance cost of a mobile app can range from 15% to 20% of the original development costs per year.
Another crucial point to consider is the location of the development team. A team based in North America might charge between $50 to $250 per hour, while a team based in Indonesia might charge $20 per hour. Thus, where you choose to develop your app can significantly influence the cost.
As seen, the cost to develop a mobile app varies drastically based on various factors like the complexity of design, app functionality, maintenance, and team location. This implies that businesses should calculate and plan their app development budget by considering these factors, thus being ready to face the 'wallet war', as aptly described in this article heading.
Thriving in the App Market: How Significant Your Budget Should Be for Professional App Development
Do You Know the True Cost of Mobile Application Development?
Have you ever wondered, what's the true cost of developing a professional app? It's a question that stands at the forefront of most business owners' and development firms' minds. When it comes to building a high-quality, sophisticated application, consider the old adage – you get what you pay for. App development budgets range widely, from small figures likely resulting in a rudimentary product, to figures that climb into the hundreds of thousands for complex, multi-faceted applications. Every app is unique and so are its necessities and the cost associated with it.
Setting Your Budget: Dealing with Funding Matters
Budget allocation becomes the first stumbling block in the journey of app development. The critical hindrance is the perception of cost against the value. Often, stakeholders underestimate the vast amount of time, resources, and expertise needed to fashion a polished, user-friendly app. Many factors contribute to the total cost: the complexity and uniqueness of the features and functionality, the platform on which the app is to be built, the design's complexity, user interface and experience design, the country and structure(where and how) of your development team, and at last but not least, the time to market (TTM). Remember: minimizing expenses at the expense of quality may lead to user dissatisfaction, leading to potentially harming your brand name and image in the market.
Infusing Quality and Strategy into Your App Development
To drive home the point, let's look at some of the successful apps in the market. The popular social networking app, Facebook, underwent several iterations and development phases before landing on the user-friendly version we know today. This progression was a product of continual investment in app development, a testament to the association between investment and quality. Similarly, Uber revolutionized the ride-sharing industry with its intuitive and user-responsive app – a result of significant financial backing and innovative thought process. The moral is clear: a significant investment in technology, strategy, and product development is essential to create a successful application that meets user needs and trends. An app is not merely a mobile presence; it's a communication channel that demands seamless performance, security, user experience, and integration with other essential business processes.
Shattering the Myths: Shedding Light on the True Expenses of Professional App Development
Unfurling the Veil: App Development Expenses Decoded
Just how much do you reckon goes into the financial planning and allocation while developing a high-quality application? The answer isn't quite as straightforward as it might seem. Various elements influence the cost of creating a professional application, making it a complicated puzzle to solve. The key, however, lies in understanding the multitude of factors that contribute to these costs.
At the forefront are the functional aspects of the app— its architecture, features, and design elements. As you can expect, a visually appealing app stuffed with advanced features would require greater financial resources, thereby driving up development costs. Furthermore, the hiring strategy, i.e., whether you opt for freelancers or a professional app development company, also significantly impacts budgeting. A freelancer might quote lower fees, but the quality assurance the right development company offers could outweigh the cost in the long run.
Exploring the Maze: The Core Challenges
Yet, even with all these components considered, there still remains an array of challenges that make it tricky to estimate the cost of developing a professional app accurately. Chiefly among these obstacles is the rapidly changing tech landscape. Fresh trends frequently emerge, requiring continual updates and evolution of apps to stay relevant – another round of expenditures to take into account.
Additionally, maintenance costs post-development can be comparably high and should not be overlooked while budgeting. These costs cover everything from minor bug fixes to significant updates and improvements based on user feedback. Alas, unforeseen technical glitches may also raise the projected expenses, making it even more imperative to have a carefully structured and flexible financial plan.
Leading the Charge: Cases of Successful App Budgeting
Nonetheless, amidst these complexities, there have been striking examples of excellent budget management during professional app development. For instance, Airbnb, a globally acclaimed accommodation-sharing platform, has managed their app development budget brilliantly by focusing on core features and setting aside resources for gradual upgrades and additions.
Snapchat, on the other hand, harnessed the potential of engaging, user-friendly design to attract millions of daily active users. Despite having simpler functionality, their investment into the app's design aspect played a critical role in the company's success, validating this strategy's cost efficiency. Through these instances, it is evident that a calculated, strategic approach can navigate the potentially turbulent financial waters of app development effectively.
The crux is not just in acknowledging the multiple variables influencing the cost but also in understanding that successful app development is a matter of balancing these elements wisely.
Conclusion
Is the stellar price for an expertly developed app justified? It is a critical question we really should ponder about. The cost to develop a professional app can substantially vary based on several factors, including the complexity of the app, functionalities desired, platform chosen, geographic location, among others. High development cost does not guarantee success, neither does low cost necessarily translate to failure. The most critical factor considered during app development should be the value it provides to the intended user. Irrespective of the cost involved, a well-crafted app that resonates with potential users will undoubtedly have a more substantial impact in the long run.
We encourage you to follow our blog to keep abreast of new trends, best practices, and cost-effective techniques in the app development ecosystem. Our team of seasoned experts is keen on exploring industry dynamics and bringing timely insights that may affect your decision-making both as an app developer or as a budding entrepreneur seeking to reap the benefits of having a professional app for your business. We are dedicated to not only keeping you updated but also to inspire, educate and provide you with an informed perspective as you navigate through your app development journey.
In the ever-evolving world of app technology, changes can be swift and sometimes overwhelming. Stay tuned to our blog, as we will constantly provide updates on new and groundbreaking releases. These new releases may bring challenges, opportunities or even disrupt the current ways of doing things in app development. As we dissect their features and implications, we will provide you with the most relevant information to help you successfully adapt and gain the upper hand. Remember, knowledge is power, and our main objective is to empower you through providing well-researched, accurate and timely reports. Thanks for your attention and looking forward to connecting with you through our future posts.
F.A.Q.
Q1: What is the average cost to develop a professional app?
A: The cost to develop a professional app can vary widely depending on complexity, with prices ranging from $25,000 to $500,000 and above. Keep in mind this range is an estimate and each app development project is unique.
Q2: How does app complexity impact cost?
A: The complexity of an app directly impacts its cost; complex apps require more development time and resources, hence they cost more. Simpler apps, on the other hand, require less development time, therefore, cost less.
Q3: Does the choice of platform (iOS, Android, or both) affect the app development cost?
A: Yes, the choice of platform significantly affects the app development cost. Apps designed specifically for either iOS or Android may be cheaper, while developing an app compatible with both tends to be more costly due to the extra development and testing needed.
Q4: Are there ongoing costs associated with professional app development?
A: Yes, there are ongoing costs associated with professional app development, including costs for updates, maintenance, server costs, and more. These costs can continue to accrue long after the initial development phase has ended.
Q5: Can I decrease the costs of app development?
A: Yes, it is possible to decrease app development costs by simplifying the app's design or functionality, or by using cross-platform development tools. However, these measures may not be suitable for all types of apps, and may also impact the final product's quality, performance, or user experience.