Is Google Play really the worst platform for indie developers? Does it slacken power to those emerging in the game development scene? Is Google Play falling short of delivering desirable conditions for indie developers, ultimately hampering their growth? These intriguing questions raise concerns about the position and influence of Google Play in the indie developer community.
There have been various discussions and studies that highlight the concerns faced by indie developers. A survey conducted by GameAnalytics underscores issues related to visibility and financial viability for indie developers on larger platforms like Google Play. Another study by AppFigures points out the significant disparity in earnings for indie developers compared to established studios. They emphasize indie developers' struggles to keep up with the constant wave of changes and updates, creating a formidable challenge for survival. The key to resolving these issues lies in focusing on improved discoverability, unbiased algorithms, and providing adequate resources for indie developers.
In this article, you will learn about the various aspects of this continually evolving issue. You will gain insights into the nitty-gritty of indie developers' challenges on Google Play, comprehensive assessments of the platform's policies and ecosystem, and discussions on possible solutions that could encourage higher indie developer participation.
We will also explore the perspectives of various experts and indie developers. This diverse mix of views will provide a holistic understanding of the current scenario, and perhaps lead to potential policy changes by Google Play, ultimately fostering a more supportive environment for indie developers.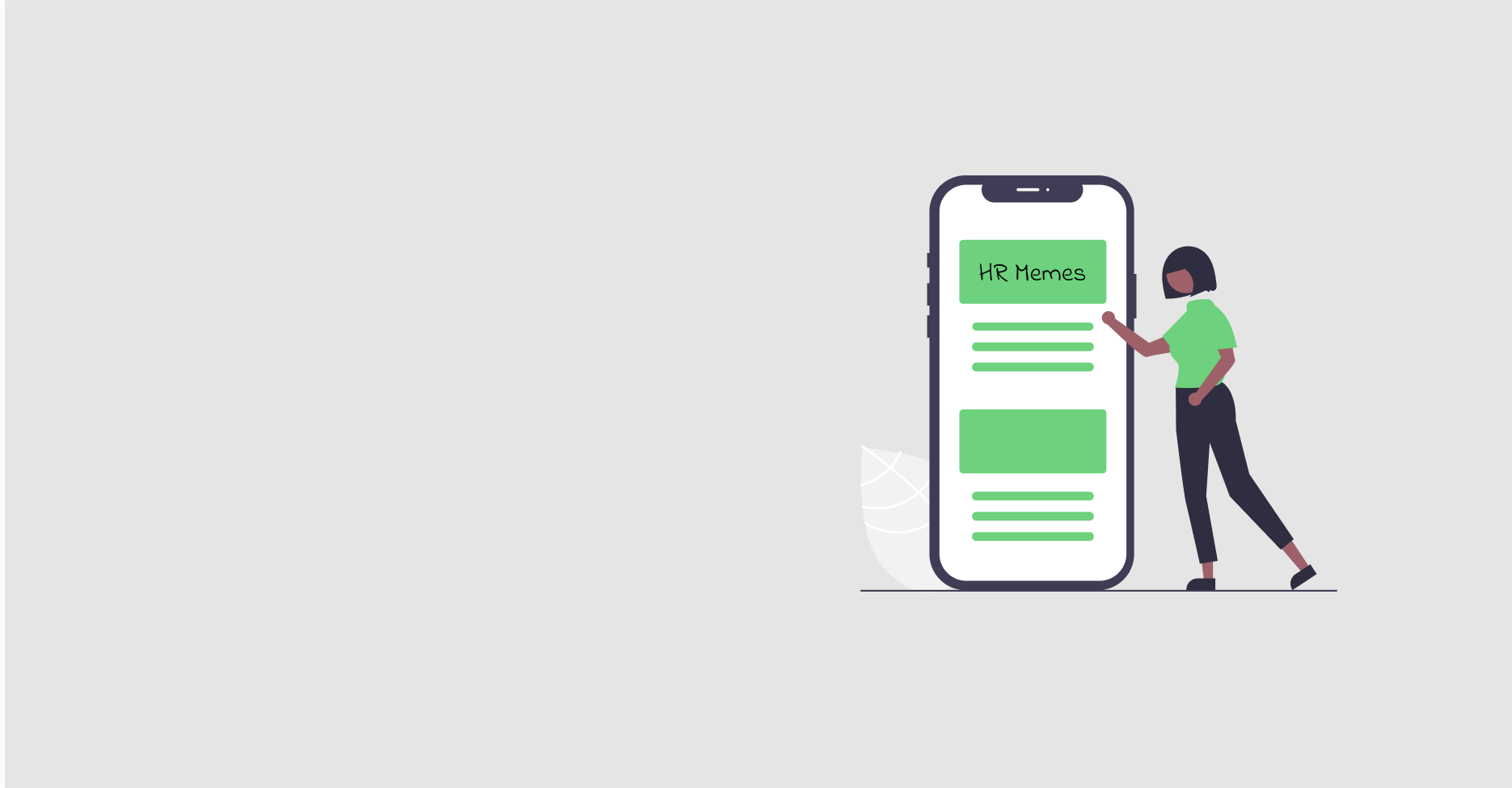 Definitions and Meanings: Indie Developers and Google Play
Indie Developers are independent software creators who often work alone or in small teams. They are not affiliated with any large, mainstream gaming or software companies. Such developers are free to innovate and create unique, personalized content. These developers mainly rely on app stores to publish and monetize their apps.

Google Play is one of the most popular online app stores owned by Google. It serves as a distribution platform for applications for the Android operating system, it also hosts books, movies, and music.

The term worst in this context indicates the challenges indie developers face in discovery, competition, or monetization issues on the Google Play store platform.
Desolate Terrain: Why Google Play is often a Nightmare for Indie Developers
The Imbalance of Promotion: New Indies vs. Established Apps
Google Play, despite its global reach and immense user base, has been the subject of many discussions, particularly for its policies and practices affecting indie developers. With over 3.14 million apps, Google Play is a platform where standing out requires more than just quality. It requires perfect timing, shrewd marketing, and sometimes, luck. For a small developer with limited resources, achieving this trifecta of desired variables is nearly impossible. Google Play's algorithmic promotion system often favors established apps, making it harder for new indie apps to gain visibility.
Popular and established apps are more likely to receive top positions, while indie apps fight for attention in an oversaturated market. It begs the question, are these promotion practices discouraging creativity and a fair competitive ground? Promoting the same set of established apps not only stunts the growth of new indie apps but also stifles the variety of content available to users. Google's system needs a rethink in terms of equal opportunity and promotion balance.
Revenue Distribution: Discouraging Cost Profile
Earnings are another major concern for indie developers. On paper, a 30% cut in revenue may not seem substantial. However, the reality of the situation is grimmer. After factoring in costs such as development, marketing, server maintenance, and other associated costs, a 30% reduction results in a discouraging cost profile for small indie developers. Google has reduced its revenue cut to 15% for the first million dollars of revenue an app makes in a year, starting July 2021, easing things a bit. Yet, with the high level of competition among indie apps, reaching that million-dollar mark is a tall order.
For the uninitiated, here is a typical cost profile for indie developers on Google Play:
Development Costs: Hosting, server maintenance, and hardware costs.
Marketing Expenses: Advertisement and user acquisition costs.
User retention costs: Costs to develop additional content, updates to keep users engaged.
Google's Commission: 30% cut of the app's revenue.
These challenges underscore the need to rethink Google Play's current position towards indie developers. Improving the discoverability of apps, especially for new indie developers, and correcting issues related to the revenue model might just be the vital changes needed to turn Google Play's "Hindering Nightmare" into a dream platform for indie developers.
Surviving in the Wild: The Rising Challenges Faced by Indie Developers on Google Play
Is Google Play Really a Losing Ground?
Who really gets the shorter end of the stick when it comes to indie developers utilizing the Google Play platform? The popular belief posits Google Play as a difficult terrain for indie developers. This idea hinges upon the viewed unfair advantage of large corporations with massive budgets over the indie developers. The key issue lies not just in fund availability but also in visibility. Major corporations have the capacity to massively advertise their apps, which often overshadows the ingenious applications painstakingly designed by indie developers. The visibility issue is further compounded by Google Play's algorithm. Unfortunately, the algorithm tends to favor apps that are already popular, propelling them to the 'Featured Apps' section while the lesser-known apps languish in obscurity.
The Root of the Difficulty
The paramount problem biting hard on indie developers is Google Play's seeming lack of adequate support. Many developers lament about the difficulty in getting necessary technical assistance or resolution when they face issues. This problem is particularly stinging for indie developers who, unlike their major counterparts, do not have a dedicated team for problem resolution. Consequently, they are left floundering and figuring out solutions for themselves most times. Furthermore, new policy changes on Google Play, especially regarding content, have seen a good number of indie apps falling off the charts. There seems to be less stringent measures detailed for the big corporations, making it harder for indie apps to compete fairly.
A New Dawn of Better Practices
Despite these challenges, some indie developers have found a way to thrive on the Google Play platform. A number of them have employed ingenious strategies in gaining traction. For instance, there is an increasing wave of indie developers who have leveraged the power of social media influencers to promote their applications. By doing so, they are able to bypass the stringent regulations of Google Play and reach their target audience more directly. Similarly, some indie developers have built communities around their apps, providing a platform for direct interactions with their users. This approach creates a fervent base of loyal users who not just use the app but also help in its promotion through word of mouth. By adopting such innovative strategies, certain indie developers have found a way to gain visibility and commercial success on Google Play, regardless of its perceived disadvantages.
Caught in the Crossfire: The Unvoiced Struggles of Indie Developers Against Google Play Giants
Google Play Store: A Blessing or a Curse for Indie Developers?
Is it fair that we attribute the success or failure of indie developers to the pluses or minuses, perceived or real, of Google Play Store? Google's marketplace boasts a user base of over 2 billion monthly active users, and presents an irresistible platform for indie developers to showcase their creations. However, the journey isn't always as rosy as it seems – the struggle often wears down the indie developers in subtle yet distinct ways. The process, though seemingly easy, can be bureaucratic and demanding, thus stifling the genius in these creative minds. As such, the question isn't so much about the benefits of Google Play Store as a platform, but more about its processes and how they impact the creative thought process of indie developers.
The Hurdle-Ridden Journey of Indie Developers on Google Play Store
The journey often starts with a marsh of stringent requirements and expectations that indie developers must wade through. With conception and development taking up time, resources, and considerable effort, the submission process is no less arduous. Strict content guidelines and potential legalities can be overwhelming for indie developers. The process is often time-consuming, demanding, and costly, especially for those new in the business. Then comes the challenge of getting noticed in an overly saturated marketplace. It's not uncommon for excellent indie games to be overshadowed by more popular, big-budget studio games, rendering them unnoticed. The lack of marketing forces or financial resources further adds to the woes, with insufficient leverage to influence the placement of games on the marketplace.
Mastering the Art of Thriving on Google Play Store: A Few Success Stories
However, it's not all bleak. The Google Play Store has also borne witness to numerous success stories. The indie developer Simogo, for example, managed to tackle these challenges head-on and secured a position on the global stage with its hit game, Bumpy Road. They maximized user engagement by focusing on building an appealing narrative and immersive experience – a tactic that paid off, with the game garnering massive success on the Play Store. Another example is independent developer Butterscotch Shenanigans who gained popularity for their game Crashlands. Despite the competition, they made their mark through innovative gameplay and a unique art style that resonated with players worldwide. Their success can largely be attributed to their robust post-launch support and consistent communication with the player base. These success stories serve as a reminder and a valuable lesson to indie developers that, whilst it may be challenging, it's still possible to navigate the treacherous waters of the Google Play Store and find success.
Conclusion
Isn't it intriguing how the viability of a platform for indie developers can pivot on such diverse factors, only one of which is the monetary aspect? It's compelling to consider how platform selection can be a double-edged sword, offering vast reach and exposure on the one hand but possibly proving less profitable or approachable on the other. What seems like a clear-cut decision can become a complicated judgment call when these subtle nuances come into play.
Can we then definitively label Google Play as the worst platform for indie developers? As we've explored in this article, while Google Play does have its drawbacks, labeling it as the 'worst' might be an oversimplification. Issues like app discoverability, revenue potential, and user demographics can greatly vary depending on the genre and target audience of the game. To navigate this digital sea, indie developers need a comprehensive understanding of their market and the platforms available.
We value your interest in our insights on the state of indie gaming, platform selection, and other crucial facets of the gaming industry. We invite you to stay connected and maintain this dialogue with us. We promise a constant stream of perceptive pieces to keep you informed and intrigued. In our upcoming articles, we aim to delve deeper into the thriving world of indie games, exploring their trials, triumphs and trends. Don't forget to follow our blog and stay up to date with our latest releases to keep this fascinating conversation going.
F.A.Q.
FAQ
1. Why is Google Play often cited as the worst store for indie developers?
Google Play is sometimes seen as unfriendly to independent developers due to its saturation and prominently featured big-name apps, making it harder for indie developers to get noticed. Additionally, its algorithm for search and discovery is not very beneficial for indie apps, often burying them beneath a pile of more popular, mainstream applications.
2. Are there any benefits for indie developers on Google Play?
Yes, Google Play's global reach and sheer volume of users can offer increased visibility if developers manage to break through the noise. Furthermore, Google Play offers a fast review process and easier acceptance criteria compared to other platforms, providing potential benefits for indies.
3. What are the alternatives for Google Play for indie developers?
Alternatives to Google Play for indie developers include Amazon Appstore, App Store for iOS, or independent app stores like Itch.io. These platforms have more indie-friendly algorithms and communities, giving developers a better chance of getting their apps noticed.
4. Do indie games face similar challenges on other platforms as they do on Google Play?
Yes, indie developers can face similar challenges across various platforms, including high competition, visibility issues, and consumer preference for established brands. However, the degree of these challenges can vary significantly from one platform to another.
5. What strategies can indie developers adopt to improve their chances of success on Google Play?
Choosing the right keywords, having a well-designed app icon, continuous app updates, and responding to user reviews can improve an indie developer's visibility on Google Play. Utilizing social media for marketing, and trying to get featured on app review sites and blogs can also bolster their chances of success.