How stringent are the policies of the Apple App Store? What are the kinds of applications that it restricts? Why does it prevent certain types of apps from being available to its users? These are pertinent questions that many developers and app users often ask. It is essential to realize that each digital platform, including the Apple App Store, follows specific guidelines that applications must comply with to pass through their review process.
As per information yielded from Techcrunch and Business Insider, there are several issues involving the Apple App Store's stringent policies. The main problem lies in their sometimes obscure rules that can result in app rejections. These issues become increasingly complex, considering individual app developers and companies who spend significant resources on development. Therefore, it becomes necessary to delve deeper into these guidelines, develop an understanding, and find potential solutions for smoother acceptance on the platform.
In this article, you will learn about the specific nature of apps that the App Store maintains extreme caution towards. It could range from those posing risks to security and privacy to those propagating hate speech or offensive content, and even apps that can potentially drain your device's resources. Furthermore, you will get an insight into the categories of apps that most typically face denial and the reasons behind them.
This article brings to light the need for further transparency and clear guidelines from Apple to help developers understand what to expect and how they can better tailor their apps to meet the App Store's requirements. Thus, providing a path towards a smoother process for app approval that satisfies both the developers and Apple's internal policies.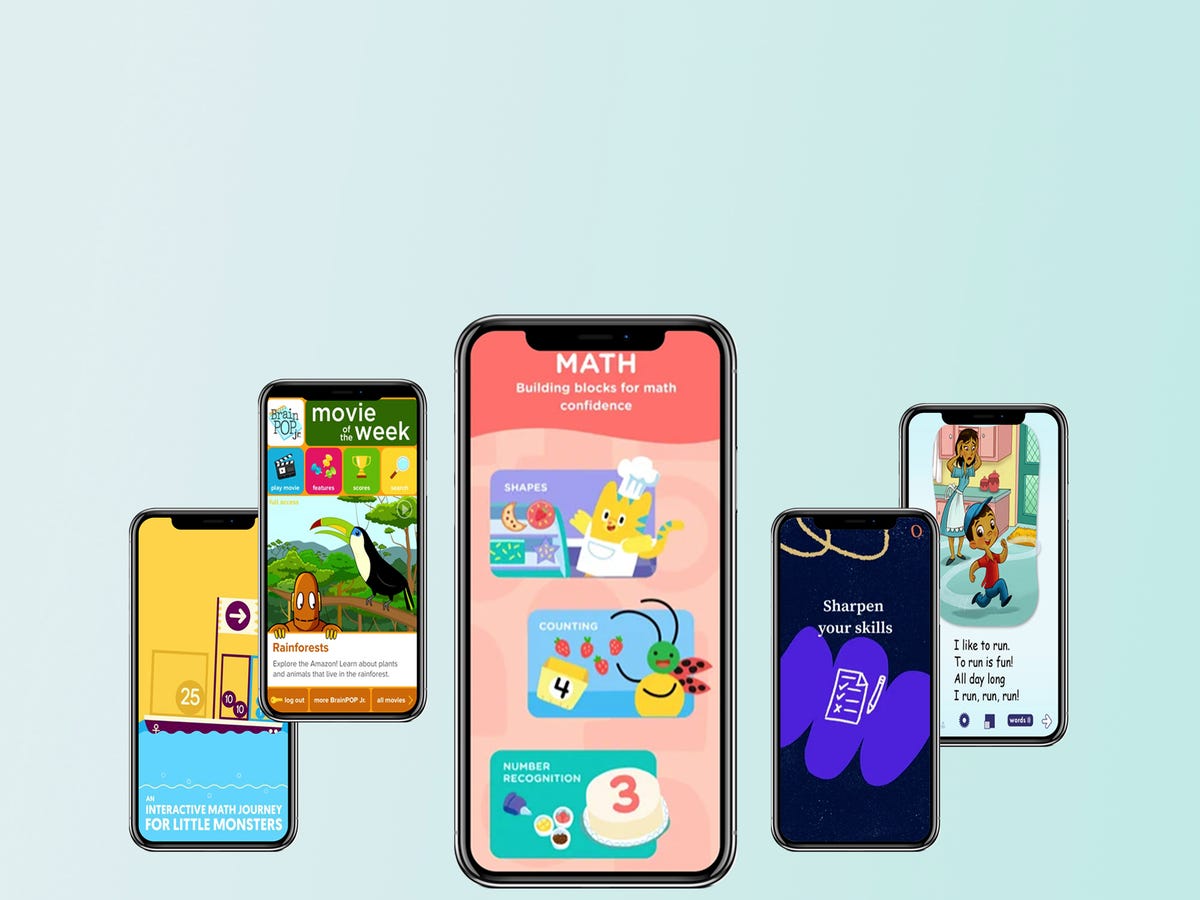 Definitions and Meanings: What the Apple App Store Blocks in Terms of Apps
The Apple App Store is a digital distribution platform where users of Apple devices can download apps. However, Apple upholds strict guidelines, blocking certain types of applications.
Firstly, apps violating user privacy are blocked. This includes applications collecting user data without consent.

Secondly, apps that contain explicit or offensive content, such as hate speech, harassment, and graphic violence are not permitted.

Thirdly, misleading apps that imitate other popular apps for fraudulent reasons are removed from the platform.

Furthermore, apps that don't meet quality and performance standards, such as having too many bugs, crashing often, or having a slow interface are also blocked.
Exposing the Hitherto Unknown: Apps Blocked on the Apple App Store
The Striking Tribunals Of The App Store
Apple's App Store, while known for its rich and vast collection of applications, also has a reputation for maintaining stringent standards. This is driven by Apple's commitment to ensure that every app available to its users is secure, respectful, and in accordance with their company guidelines.
Restricted by the App Store are apps that tend to exploit, disturb or harm its user base. Firstly, applications that propagate hate speech or promote discrimination of any kind are strictly prohibited. Apple upholds values of respect and equality, hence applications that may incite violence or discord are blocked.
Secondly, apps that may infrarily with privacy of the users are also barred access. Providing a secure environment to Apple users is the chief concern of the company. Apps that improperly use data, display intrusive ads or use manipulative marketing tactics earned a spot on the forbidden list.
Explicit Content and Unapproved Substances
Apple has also declared a relentless war against apps that deal with explicit content. The company is deeply dedicated to maintaining a safe and positive environment, hence apps showcasing explicit sexual content, violence, adult themes or those promoting drug use are categorically denied from the Store.
Apps depicting explicit sexual content: Apple respects the diversity of its users and aims to maintain a clean environment on the App Store. Hence, all apps displaying pornographic content or promoting pornography in any manner are strictly forbidden.
Unauthorized gambling apps: While Apple allows developers to create gambling apps, they must have necessary licensing and permissions for the regions they're operating in. Any app found violating these regulations will not be tolerated.
Apps selling unapproved substances: Applications that promote the sale or use of marijuana, tobacco, or controlled substances without appropriate permissions and regulations in place are directly dismissed.
Moreover, apps that cause device malfunctioning or alter the user interface in any way are not accepted. A fine balance between creativity and conformance to guidelines is expected. Though the restrictions seem vast, they maintain the simplicity and security iPhone users have come to love. The forbidden fruits of the App Store may seem alluring to some, but they stand as a testament to Apple's unwavering commitment to its users' safety and best interests.
Infiltrating Forbidden Territory: Understanding Apple App Store's Rigorous Vetting Process
What Really Spurs Apple's Regulatory Measures?
Why does Apple deem it necessary to block certain apps on its App Store? The answer lies in the growing concern regarding applications that harbor hidden negatives. Often, developers craft apps that appear attractive and user-friendly on the outside. However, on the inside, there may be unseen negatives like data privacy issues, explicit content, scams, misleading information, software bugs, or intellectual property infringements. Many developers exploit the trust and ignorance of users, promising one thing but delivering another. This inherent dark side of apps, masked by the allure of their functionalities, prompts the Apple App Store to intervene and monitor apps closely.
Dissecting The Major Concerns
While it might seem unfair on the surface, blocking apps is an essential regulatory activity to maintain the integrity of the platform and the safety of its users. Firstly, data privacy is a significant issue. Some apps covertly gather user data violating privacy guidelines and sell it to third parties. Secondly, explicit content is another problem. Apps that allow the sharing of inappropriate content, which are not suitable for a minor audience, are flagged and removed. Thirdly, false advertising and scams are becoming increasingly common. Many apps trick users into paying for services not delivered or push deceptive in-app purchases. Lastly, many apps have software bugs that can crash the device or cause other apps to malfunction. In some cases, these bugs can even pose a security threat. By blocking such apps, Apple ensures the users' safety and enhances the overall user experience on the App Store.
Emulating Successful App Development Practices
To illustrate how apps can be developed while avoiding the pitfalls of hidden negatives, consider these examples of best practices. First, always prioritize user data privacy, especially in this age of digital reputations. This means providing transparent data collection, storage, and use processes, and never sharing user data without explicit permission. Second, create content guidelines and strictly adhere to them to ensure that your app does not facilitate the spread of explicit content. Third, always deliver what you advertise and avoid any semblance of misleading information. This not only prevents your app from being blocked but also enhances your reputation among users. Lastly, regularly update your software and fix bugs. By emulating these practices, developers can create successful apps that meet Apple's guidelines and users' needs, demonstrating that the dark side of apps can indeed be conquered.
Censorship or Bow to Regulation? Analyzing the Types of Apps Apple App Store Blocks
Curating the Digital World: The Role of Gatekeepers
Why does Apple exercise such rigid control over the apps on its App Store? At heart, Apple's approach to gatekeeping is centered on maintaining the quality, safety, security and integrity of the apps it offers. Unlike other platforms, where virtually any developer can upload any app, Apple's App Store endeavors to set the bar high. Apple's predefined stringent guidelines ensure that every app on their platform meets a certain standard. This standard ensures user security and prohibits content that could potentially exploit or harm users, rarely compromising on these factors, unlike some of its competitors.
Challenges and Consequences of Apple's Supervision
Despite the firm stance, Apple's gears of control aren't without friction. One main problem is their monopoly on iOS apps. Seeing as there is no alternative for installing apps on Apple devices apart from the App Store, developers are at Apple's mercy when it comes to their app's distribution. This monopoly isn't limited to distribution alone, but extends to monetary policies as well, with Apple taking a flat 30% cut on most transactions through its in-app purchase system. Many developers find this fee exorbitant, citing it as a deterrent to innovation and growth in the software industry. While Apple justifies this fee as necessary to maintain the App Store infrastructure, critics argue that this gatekeeping serves to line their pockets at the cost of developers.
App Store Gatekeeping: A Model to Emulate?
Nonetheless, there are numerous practices that Apple employs which can serve as models for other tech giants. It provides absolute transparency regarding the app review process, including a comprehensive guide for developers to understand and meet their rigorous app review standards, aiding in the creation of high-quality applications. Furthermore, Apple's philosophy of reducing the data footprint and protecting users' privacy and security is commendable. The strict control measures also enable Apple to keep malicious apps and potential security threats at bay, thereby providing a safe environment for users and promoting trust in the App Store. Lastly, developers bringing creativity, enthusiasm, and diversity to the platform are valued and supported through various initiatives, enhancing the marketplace of ideas within the App Store.
Conclusion
Could it be that the boundaries and policies set by Apple's App Store are becoming more complicated, potentially putting a chokehold on app innovation? It is without a doubt that the company is continually refining its policies to maintain a safe and secure environment in its store. But these policies also influence what kind of apps users can have access to, which in turn, can cause frustration among developers who may feel restrained by these policies.
There's so much more to explore about this intriguing subject. We invite you to stay tuned to our blog as we monitor the evolution of Apple's App Store and its policy direction. By following along, you'll gain a more comprehensive understanding of the subject at hand, empowering you to navigate through the intricate world of apps with more insight and knowledge. Keep in mind that the landscape of app struggle and Apple's policies is ever-changing, just like the technology that it oversees.
In anticipation of upcoming releases, remember that our blog is always there to keep you updated and informed. Just as these policies are continually evolving, so are the apps themselves. With every new update or release, there's bound to be a host of changes to grapple with, and we'll be there to help you understand each one. In the end, staying informed is the key to adaptability in this fast-paced field. So, keep an eye on this space and find out which direction the winds of Apple's policy will blow next.
F.A.Q.
What types of apps does Apple App Store typically block?
The Apple App Store generally blocks apps that violate its terms and conditions. This includes apps with inappropriate content, apps that invade user privacy, unlicensed gambling apps, clone or spam apps, and apps that pose a security threat.
What happens if an app violates Apple's guidelines?
If an app violates Apple's guidelines, it will be rejected during the review process and blocked from being listed on the App Store. Apple also takes down existing apps from the store if they are found to be in violation at any time.
Are developers informed if their app gets blocked?
Yes, if an app gets blocked, Apple provides feedback to the developers about the violations. Developers are then given the opportunity to rectify the issues and resubmit the app for review.
Is there an appeal process if an app is blocked?
Yes, there is an appeal process in place. If developers believe their app was wrongly blocked or removed, they can appeal the decision directly to the App Review Board.
How does Apple ensure the safety of apps on its App Store?
Apple has a stringent app review process to ensure the safety and quality of apps. This includes checking for malicious codes, testing user privacy measures, and ensuring overall compliance with Apple's guidelines.